Lyft gives its drivers many incentives to encourage their transition to electric cars. Lyft is an online ride-sharing service provider that connects riders to drivers over the app. They aim to give out incentives to address drivers' barriers in transitioning to EVs, such as access to affordable charging and upfront costs.
For fast charging discount Lyft is collaborating with EVgo (a public fast-charging network for EVs) to give drivers a discount of about 40% upon charging at EVgo stations when they link their Lyft account. For home charging discount Lift collaborates with Wallbox for a Lyft-specific discount on level 2 home charger hardware and installation.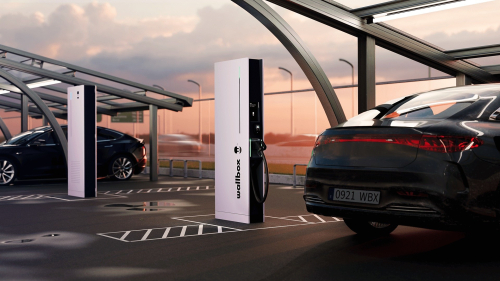 image source: wallbox
Lyft will reward drivers on public charging with the Lyft Direct card with cashback between 1-7% depending on their subscription package; platinum drivers (7%), Gold drivers (3%), Silver drivers (2%), and all cardholders (1%).
Paul Augustine, Lyft's director of sustainability, said that reversing the negative impact of climate change requires electrifying the transportation network. Offering incentives to drivers struggling to switch to EVs will go a long way to encourage and support them. Lyft is working with partners to add thousands of new electric cars from Kia, Hyundai, Polestar, Ford, and others to their Express Drive rental program by 2023. 
Drivers that cannot purchase their own EVs can rent from Express Drive. Lyft will launch a new educational website to help drivers understand if switching to EVs is right for them and the benefits they will get from driving those EVs with Lyft.
Slashing charging fees for drivers, and with other incentives, is a brilliant way to help Lyft achieve its goal of going fully electric by the end of 2030.